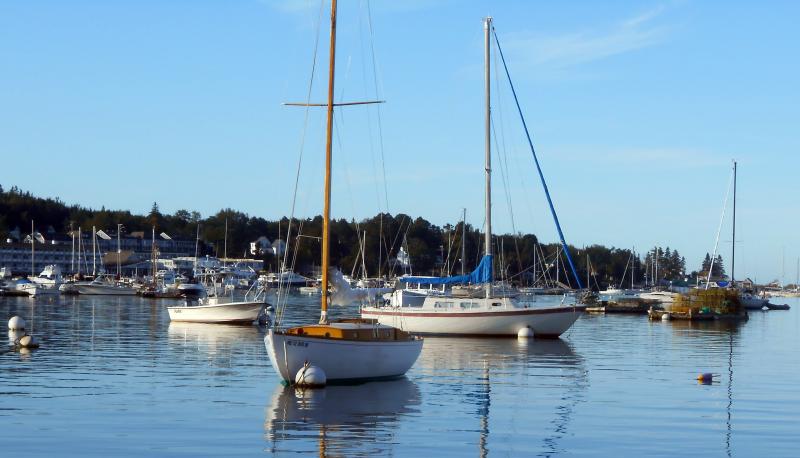 EMBRACE THE MAGIC OF SUMMER IN THE BOOTHBAY REGION ...
What's waiting for you here on our gorgeous peninsula? What isn't?
That quintessential rocky coastline of Maine you've heard about or seen photos of is here.

Water views – ocean, bay, harbor, river and pond – are here.
Boat trips – including those on vintage schooners – to view lighthouses, whales, puffins and seals; Monhegan Island; and Cabbage Island for a lobsterbake ... all here.

Activities: mini-golf, hiking/walking land trust preserves; swimming at Barrett's Park and Hendricks Head Beach; disc golf, 18-hole golf; Harold B. Clifford Playground; kayaking and paddleboarding. 
Attractions: Boothbay Railway Village Museum; Wiscasset, Waterville & Farmington Railway; Carousel Music Theater; Opera House at Boothbay Harbor; Coastal Maine Botanical Gardens; Wiscasset Speedway; Wiscasset Art Walk; Boothbay Harbor Art Tour; Wiscasset's 1811 Old Jail, Castle Tucker and Nickels-Sortwell House;

Annual events: Lobster boat races; the 60th Windjammer Days Festival (June 26-July 2); Wiscasset's 2nd annual Schoonerfest; Books In Boothbay: Maine's Largest Summer Book Show; Antique Auto Day, rowgattas and regattas; country fairs and boat races.

Scroll down the page for attractions profiles.
Complete summer events calendar here.
WITH ALL THIS AND MORE WAITING FOR YOU, WHY WOULD YOU WANT TO BE ANYWHERE ELSE?