Self-guided journeys led by an art lover's desire to exercise their imagination.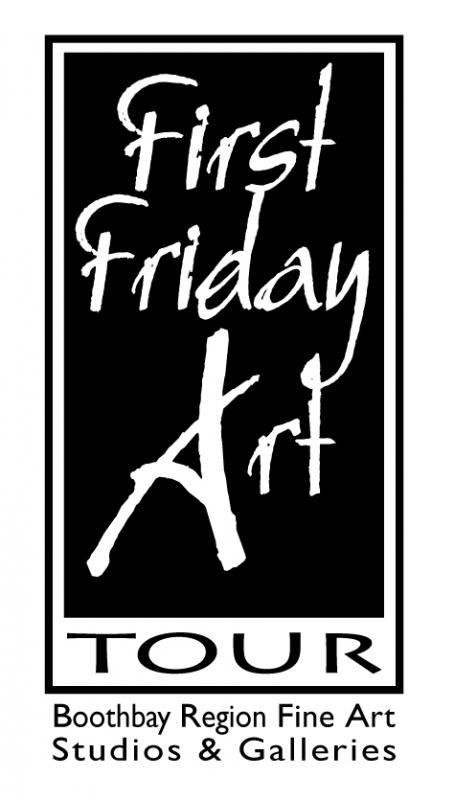 Paintings ... sculpture ... mixed media ... assemblage art ... photography ... pottery ... weaving ... fiber arts

Participating galleries feature new work, hold open houses with refreshments, studio tours, and often offer live demonstrations.
Most are within walking distance, so, go ahead and take that walk - on the creative side!
JOY TO THE WIND / 23rd Season!
Featuring a variety new oil paintings fresh from the artist studio of Lynne Seitzer and John M. T. Seitzer  - and this is their 23rd year!  Landscapes, seascapes, abstracts and more.  Hours are 10 a.m. to 5 p.m. with the First Friday  Open house/reception from 3-5 p .m.  Please drop in and enjoy a glass of wine with us. 34 Atlantic Avenue, Boothbay Harbor, ME.  On the East Side of the Harbor just four doors down from the Footbridge. FMI: 207-633-7025 or www.joytothewind.com.
STUDIO 53 FINE ART
The Gallery's event open house event will be held from 4-7 p.m. Featured artists will be gallery owners Heidi Seidelhuber and Terry Seaman. Other gallery artists will also have work on display. Complimentary food and beverages will be served. Aaron Robinson will be playing the piano. Off street parking near our harborside Sculpture Garden! 53 Townsend Ave. FMI: 207-633-2755 or https://studio53fineart.com.
BOOTHBAY REGION ART FOUNDATION
Featuring the New Members' Show running through June 19. 1 Townsend Ave. Masks required! FMI; 207-633-2703. Hours are 10 a.m. - 5:30 p.m. Monday through Friday; and 11 a.m. - 5 p.m. on Sunday. 
https://www.boothbayartists.org
.